12 Week Body Transformation Program
Achieve the body of your dreams with Fitness Works! Transform your body and change your life with our 12-week body Transformation Program!
At Fitness Works, we understand that everybody's dream is different. That's why our unique program can be personalised  to help you achieve goals. The program is aimed at everyone, whether you want to:
Lose weight
Compete on stage in competition
Improve your overall health and fitness
Get your post-baby body back
THE TEAM FITNESS WORKS CAN MAKE IT HAPPEN!
Our qualified trainers and nutrition consultant will provide you with the motivation and support you need to stay on track and reach your goals. Combined with 12 weeks of family friendly eating plans, exercise plans and all the tools you need to make the body of your dreams a reality. We can make your goals a reality with:
Exercise and nutritional programs
12 weeks of food plans all approved by Darwin Dieticians.
Upgrades to your program as needed
Face to face, email and SMS support
12 weeks of group motivational and mind set sessions.

The importance of water
Planning and preparation
Well-formed outcomes
Mindful Eating
Changing your brain/ Self Talk
Habits
Low Fat No Fat
Insulin and how it affects your body
Overcoming a plateau
The importance of regular exercise
How to stay motivated/ life after your trainer.
We run the program as a group twice a year or you can do it on a one on one basis anytime working one on one with your trainer and nutrition consultant.
The program includes one on one personal training, either one, two or three a week. To make it more affordable grab a couple of friends and do the program with a small group of up to 4 people. All this for only slightly more than a personal training package or small group training package.
Yesterday you said tomorrow, make it happen today!
Contact Fitness Works Cullen Bay NOW (08) 8981 6142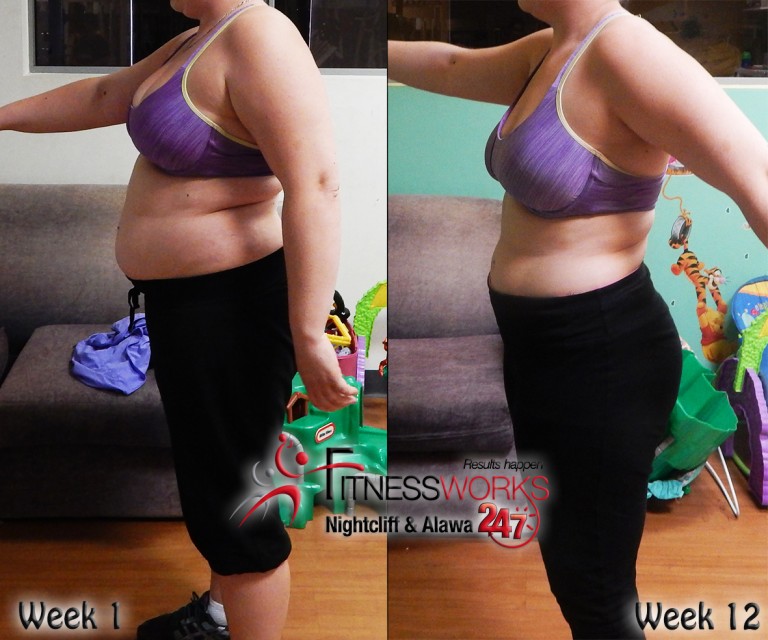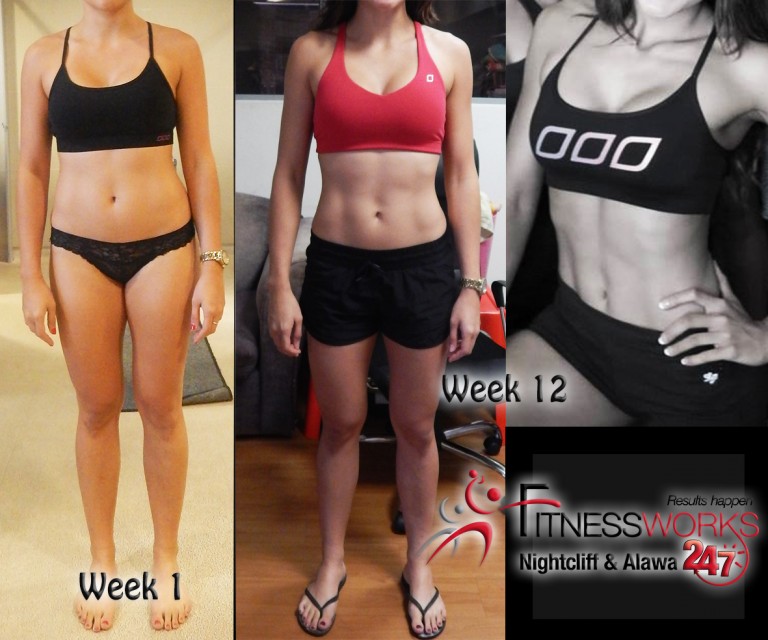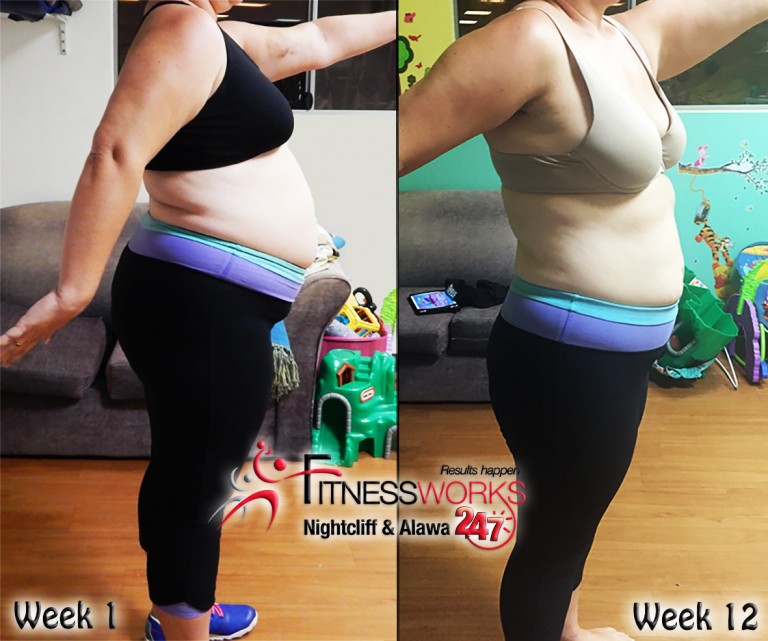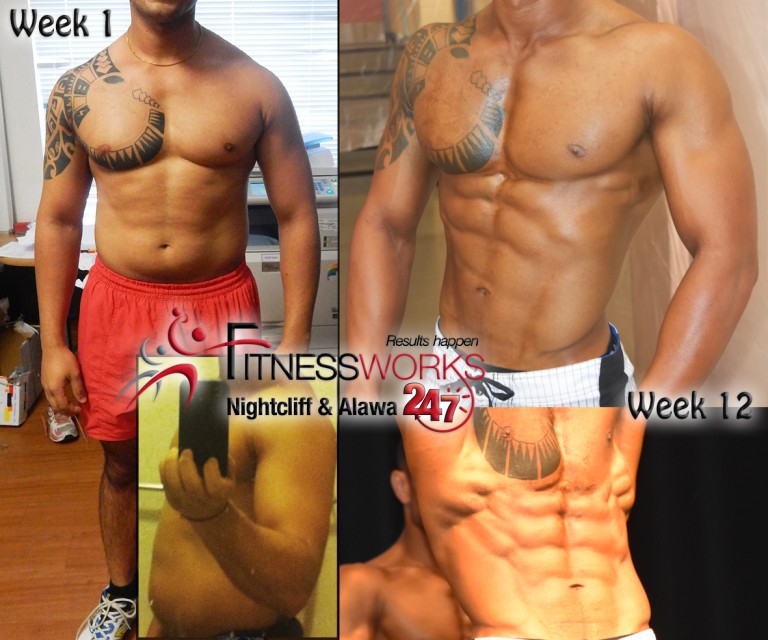 Success Stories
So impressed with this gym! Any mums that want to get back into fitness I highly recommend the morning classes at Alawa! Love training with Phil and Seann, absolute legends that get you motivated to keep going! Lived around the UK and around Australia and still this gym wins hands down. Great staff, challenging classes and a good crèche to get rid of your bub for an hour thanks guys

Where to begin! I moved to Darwin, knew virtually no one, husband worked away and I happened to stumble upon this gem of a gym! What an amazing experience. The morning classes are full of beautiful women. My toddler loves going to the creche. The staff treat you like family and know you by name. The boxing and circuit classes are suitable for all fitness levels and you leave each time feeling so accomplished. I couldn't recommend this gym enough!

Tried gyms all over Australia in the past 10 years, Fitness Works is still the best. Staff and members make this gym, all else falls into place after that.

Was over from Newcastle visiting a girlfriend and did a couple of classes at Fitnessworks Nightcliff, can't thank the Trainers enough! Such awesome energy and instruction, I'm looking forward to coming back next time I visit Darwin, and would definately recommend this gym to everyone! Thanks so much Carmen, Sue, Dannika, Jo & Amber! You ladies are fantastic!

The instructors are the best in Australia. I had been to some gym down south but found fitness works instructors are the best. Best gym and friendliest staff.

I love the pump classes & Carmen is always super helpful actually coming around and correcting our techniques. Makes all the difference!

This gym is the best. Everyone is so friendly. The facilities are great and the class selection is awesome.

One of the best Gyms in Darwin for people who want to just get a bit fit, lose weight or even get on stage for a competition!!!

Fitness Works is why I will always join a family owned gym. All of the team is very friendly, the equipment well maintained and the service is excellent.

Every time I visit Darwin this is the only gym I go to. Amazing staff and members. highly recommended
If you would like to find out more or sign up – complete the 'Contact Me' section. We run several programs per year usually starting either February, June or October.